Services Guide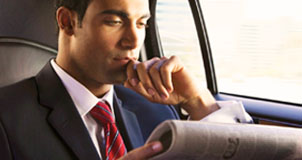 Travel days are busy enough without having to factor in taxi or shuttle lines. Schedule car service and we'll be waiting at the airport or cruise port (or your driveway if you're just starting your trip). If you're traveling with kids, be sure to reserve car seats to eliminate the schlep of traveling with your own. All this for about the price of a taxi? Trust us, you'll never go back.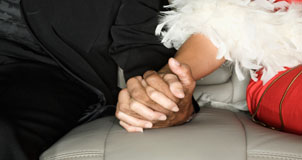 Party planning 101: no one should have to drive. Whether you're bringing together a big group, or it's just a party of two, scheduling car or limo service will set the tone for a night to remember. Start the party off with chilled champagne and your favorite playlist. And finish it up with bragging rights to last a lifetime. Now that's a lot of pay-off for not a lot of coin.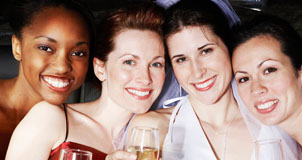 While you're practicing your vows, we're busy assembling a host of local limo providers who all want your business. That means big savings for your wedding, rehearsal dinner, airport runs, and any other rides that'll simplify your weekend. From traditional stretch limos to classic rides, all our cars are top notch and our drivers are pre-screened and certified. The best day of your life deserves the best ride of your life.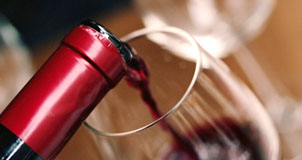 For big groups, there is no better way to go than one of our chauffeured vehicles. Choose from stretch hummers, limousines or party buses. Not only will you be eliminating common travel hassles like orchestrating the caravan, directions, parking, etc., but you'll have a ride to match the destination experience. As we like to say: turn the transportation into celebration.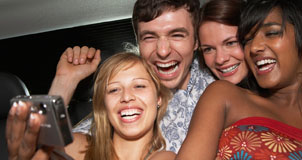 Of all our founding principles, we're most proud of our reputable drivers. All the drivers we work with are pre-screened and carry a $5m insurance umbrella. They pick up on time, and perhaps even more important for the parents of teenagers, they drop off on time. And practice only the most professional decorum in the hours in between. All this at a significant discount off of market rates.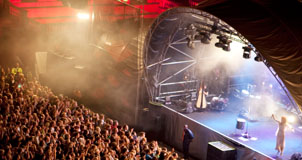 The concept is simple. Hire a driver and have a better night. You won't have to worry about directions, parking, or drawing straws for designated driver. Plus, your night will have an instant upgrade with a luxury sedan, stretch hummer, limousine, party bus, or any of our other best-in-class vehicles. If you think it's an indulgence, you might be surprised by the price.

Charter Premium Vehicles in over 350 Cities Across America!
Hiring a charter bus company to get your group members where they want to go is one of the most comfortable ways to travel now.
And it's especially comfortable when you travel on our buses.
United Churchways offers you some of the most comfortable coaches available today. Most of our buses offer each traveler 20 inches of leg room and 77 inches of head room. Every seat reclines and each seat has foot rests. In addition, most buses are equipped with clean restrooms as well as DVD players.
As a charter bus company, we offer coaches with such modern amenities as electric outlets to plug in laptops and recharge cell phones, iPods, personal DVD players, hand-held video-game devices and other small electronic devices. The buses with electric outlets also provide riders with wireless Internet connections so that our guests may surf the Web, write reports, download and check e-mail, etc.
Coach Features:
High Back Reclining Seats
TV and DVD Player
Restroom
AM/FM
Cassette/CD
Luggage
Heat/AC





Our charter bus company has a fleet of newer charter coaches ranging in size from 24-passenger mid-sized buses to 56-passenger motor coaches.
Each of our drivers undergoes an extensive background check before hiring. Once hired, they take great pride in exceeding our customer's expectations.
There's no need to worry about getting to or parking at a bus station; our charter bus services include picking up and dropping off your group at the time and place you select.
Members of your group may enjoy food and drinks you provide while on board our buses. You may also bring alcoholic beverages for consumption but we ask that you don't bring glass bottles or kegs — aluminum cans only please.
Call us today so that we may learn more about your charter bus services needs — it's our goal to pamper you and your group members while you are guests.

Call 1-888-943-1466 for more info.

Call 1-888-943-1466 for more info.

Call 1-888-943-1466 for more info.

Call 1-888-943-1466 for more info.